During the 2020 Corona lockdown, a friend of mine, Dani Varga, grew really unhappy with her job situation: as a kindergarten teacher, she couldn't be in touch with "her" kids anymore. This worried her specifically because a lot of these kids have migrant backgrounds — by being locked out of kindergarten, some effectively lost touch with the German language. What could be done? After days of discussion, we started a (German-language) YouTube channel for them: Danis Welt.
This turned into us releasing a 20-40min episode every morning (Monday-Friday), with me doing a live drawing for each of them. Children (and adults) sent in 10-20 drawings per episode, which were presented in one of the following episodes. The channel quickly accumulated over 6000 channel views, with the Facebook page gathering 300+ followers on its first day.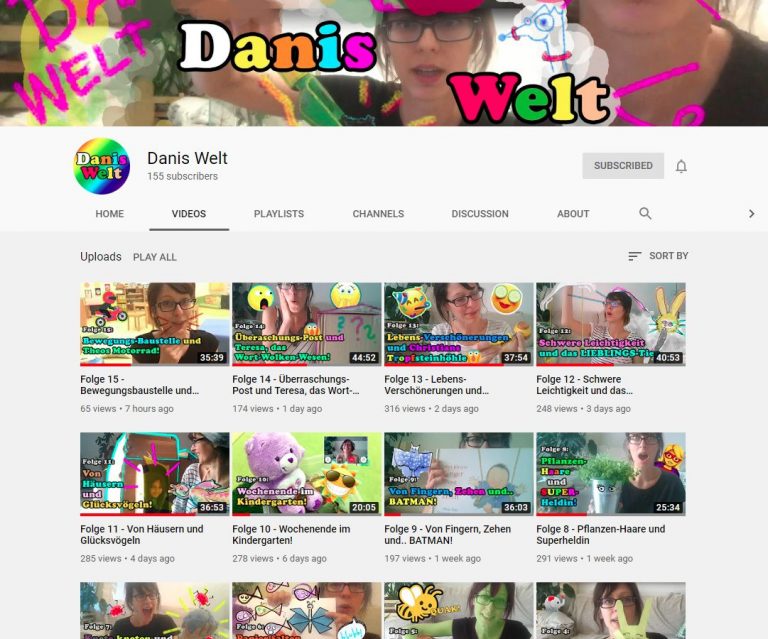 Obviously, my visual output for this project differed drastically from the works produced in the studio. There are still various points of connection: the empowering of (young) individuals to care about each of their creations, the openness to pursue a drawing to whatever it becomes, the willingness to create a drawing based on any narrative fragment: and the will towards positivity.
Within two weeks, the project was reported on by national daily newspaper Die Presse: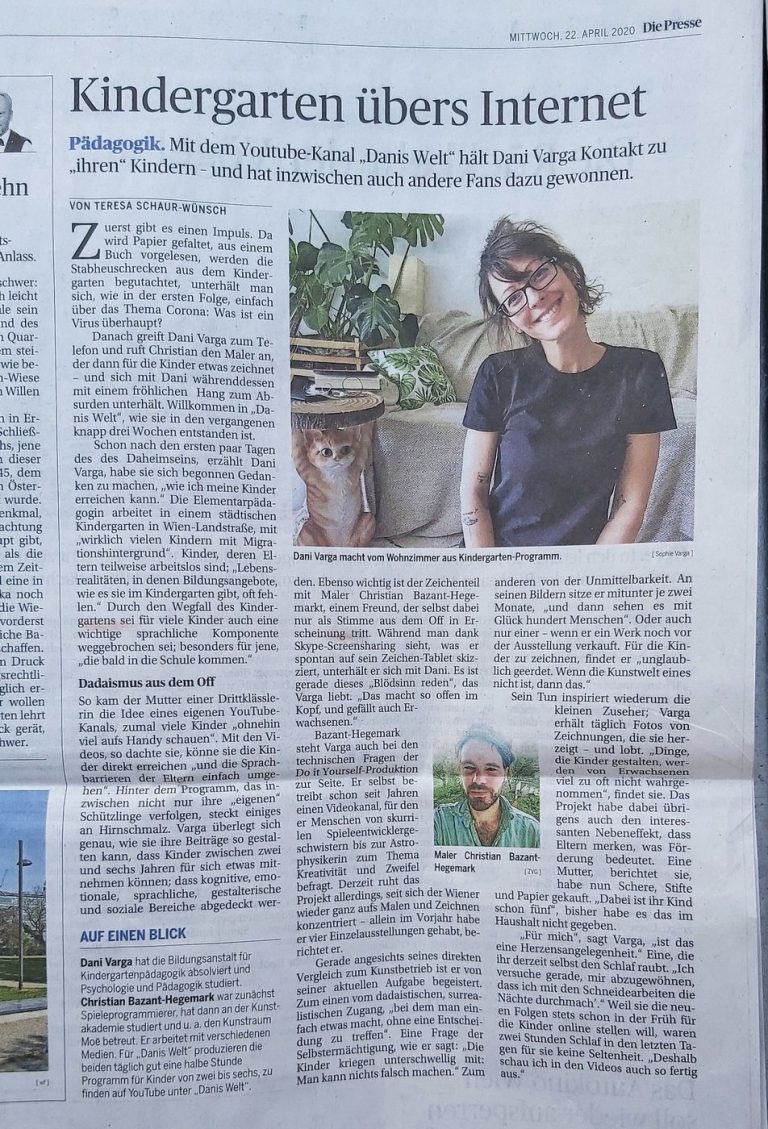 Later on, the project got nominated for the prestigous Bank Austria Sozialpreis, as one of three Viennese projects focussing on a social agenda in relation to kids: