"Kindness of Strangers" was my fourth solo exhibition at Galerie Voss. It opened on June 7th 2019.
The exhibition features works created after I finished my second series of psychotherapy sessions. The pieces have the wide-ranging, meandering ambiguities known from my previous work — which are also uniquely known to those trying to interpret dreams, Freudian slips or other co-conscious actions. The exhibited paintings aim to emulate rather than depict such subconscious plots: throughout the last years, I continuously suggested psychoanalytical, and thus highly individualized readings of my works. With paintings being inherently post- and preverbal, they seemed a perfect medium for a series on ambiguities and personal interpretations.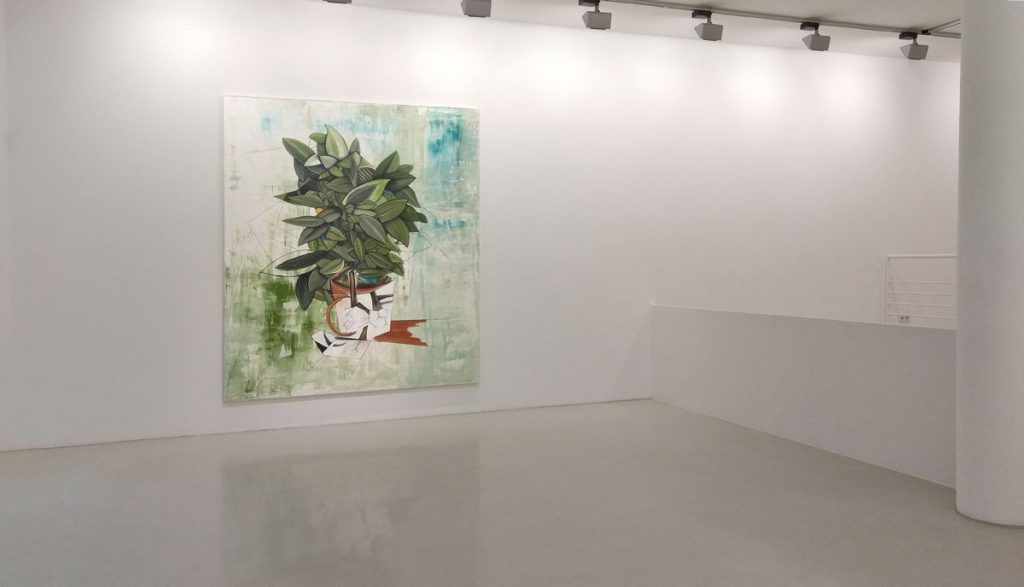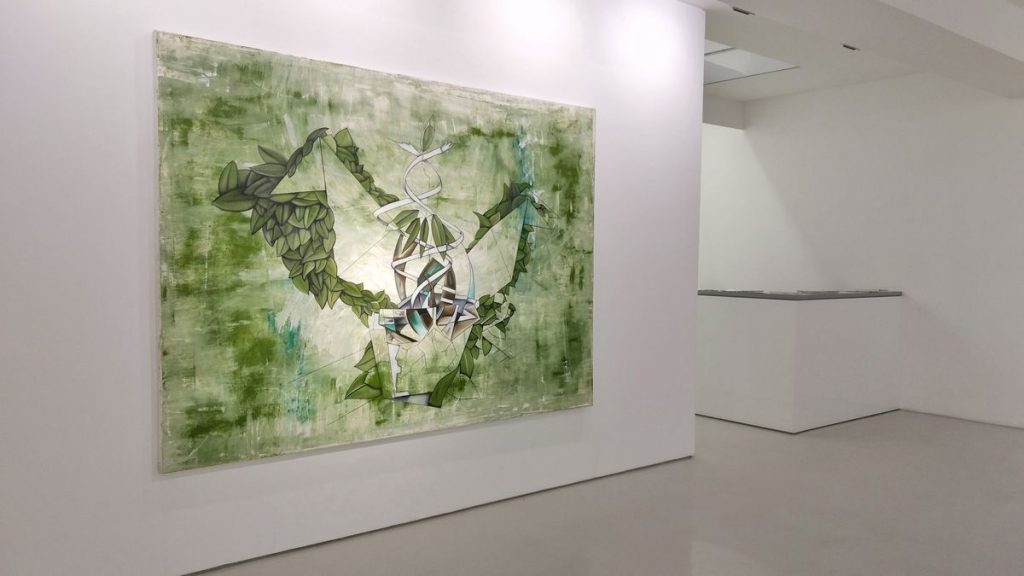 The exhibited works repeat and permute a small set of symbols: leaves, origami objects, upside-down figures, closed eyes, roots – with verbal languages offering obvious clues to their potential meanings. The exhibition title refers to the idea of strangers: those encountered in the world, as well as those found within each of us – and the benevolence of human subconsciouses, towards each other and ourselves.
Exhibition Opening: June 7th, 7-9:30pm
Duration: June 8th – July 13th
Address: Mühlengasse 3, Düsseldorf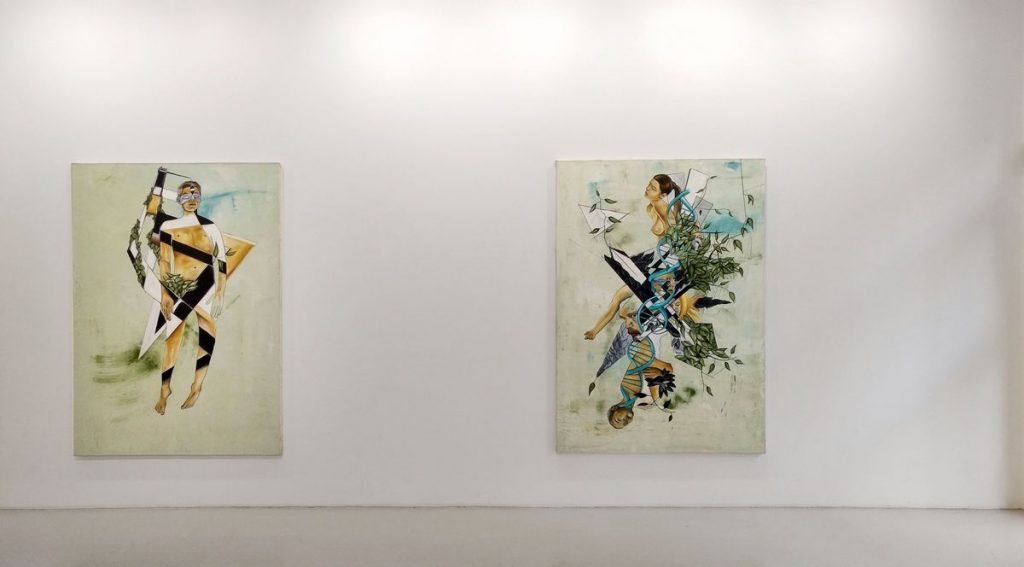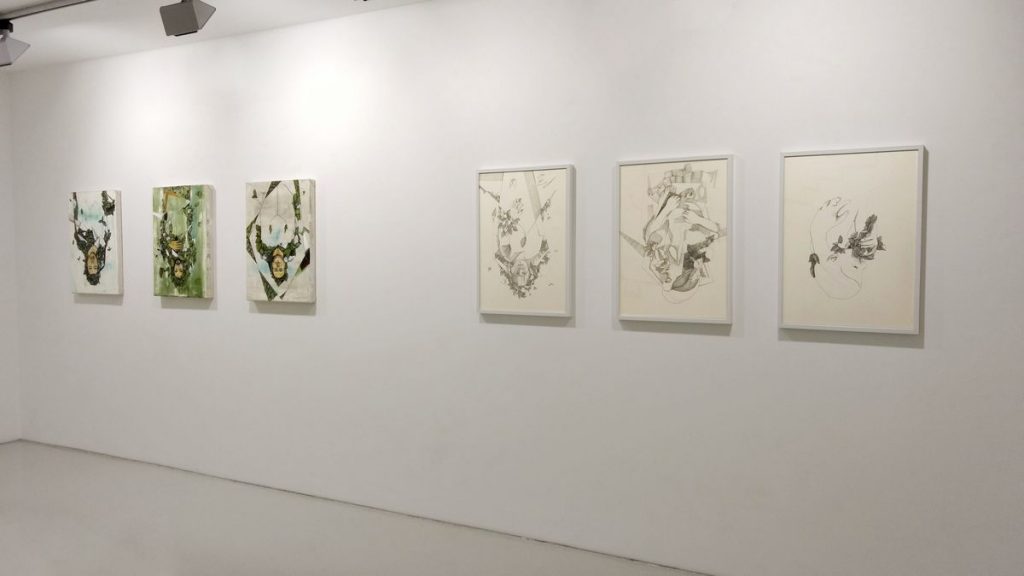 Thomas Wolfgang Kuhn wrote a text about the exhibition, which you can read here.
'[…] Christian Bazant-Hegemark's art is a plea for active engagement that also makes the "laissez faire" apparent. Perhaps the fusion of the digital and the analogue is a hybrid, just like the combination of external reality and inner vision, although here it appears to be fruitful and fearless.'