"Trauma" is my twentieth solo exhibition since 2010, and marks my first solo exhibition at a museum: at Museum Angerlehner. The show was curated by Günther Oberhollenzer, and runs from May 9th to August 29, 2021.
The exhibition shows works from 2008-2021, focusing on individuals and their trauma recovery. The works cast a wide, dim circle around topics of consciousness: from dream interpretation to psychoanalysis, from individual to social and political dynamics. They repeatedly focus on psychological symptoms of psychotrauma: body dissociation, depersonalization, amnesia, fatigue, compulsions, etc.
Such symptoms cannot be clearly depicted apart from clichés, because they do not offer clear images: the truth of a person is not merely revealed by their surface. Therefore, many of my works appear to be everyday illustrations: someone is sleeping, pottering, planting, fishing; the images do not articulate the reason for these actions, or whether they are done consciously or subconsciously – but they often appear symbolically charged.
The sitter's introspective gaze indicates an inner communication to which we viewers cannot listen. In this respect, viewers are always excluded from certain aspects and dynamics of the images – like trauma victims, who can be denied clear access to their own bodies, memories, emotions, etc. due to dissociation.
All exhibition photos (c) Simon Veres
Here is a short reel showing a walk through the exhibition (Instagram).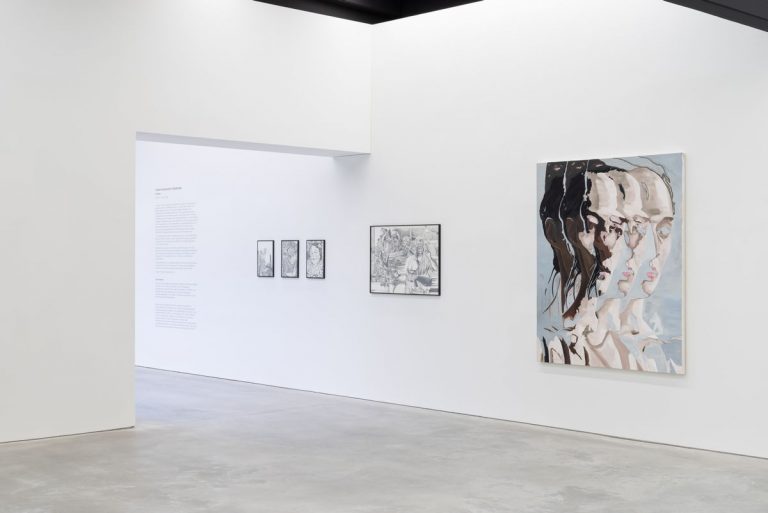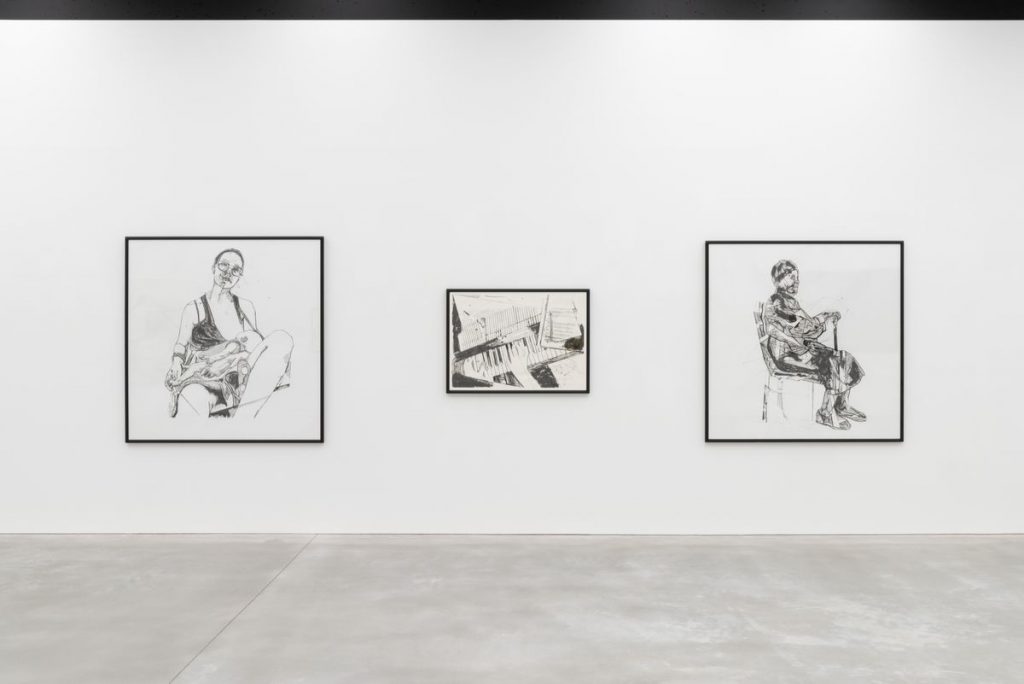 This exhibition happens in Museum Angerlehner's two gallery rooms, covering about 400m² (1300ft²). It's quite a bit of space and opportunity — curating this with Günther Oberhollenzer was both exciting and enlightening.
The two exhibition rooms are idenically spaced, and connected through a sort of "bridge"; when seen from above, they resemble brain hemispheres, or the lobes of a lung — or a butterfly's wings. These concepts mapped perfectly with the topic of trauma recovery: the way trauma influences (and modifies) the brain; breathing as strategy to calm the autonomic nervous system; the butterfly as symbol for life's randomness.
The exhibition itself doesn't highlight these topics explicitly — instead, they co-create an atmosphere which offers emotional opportunities.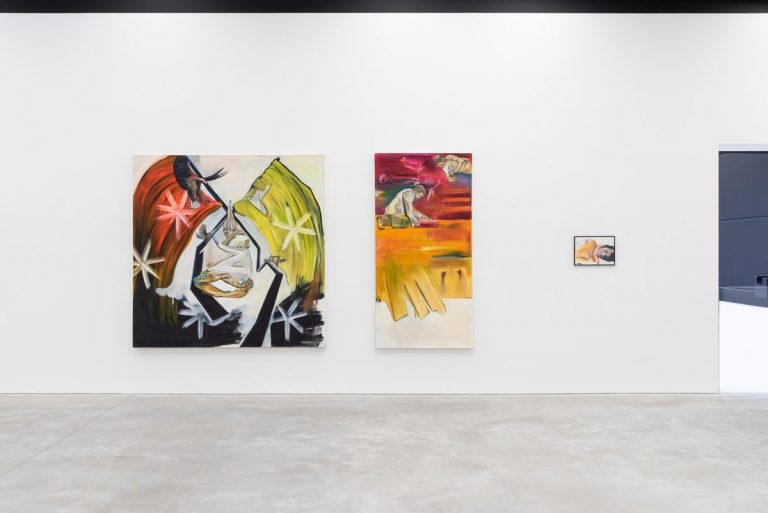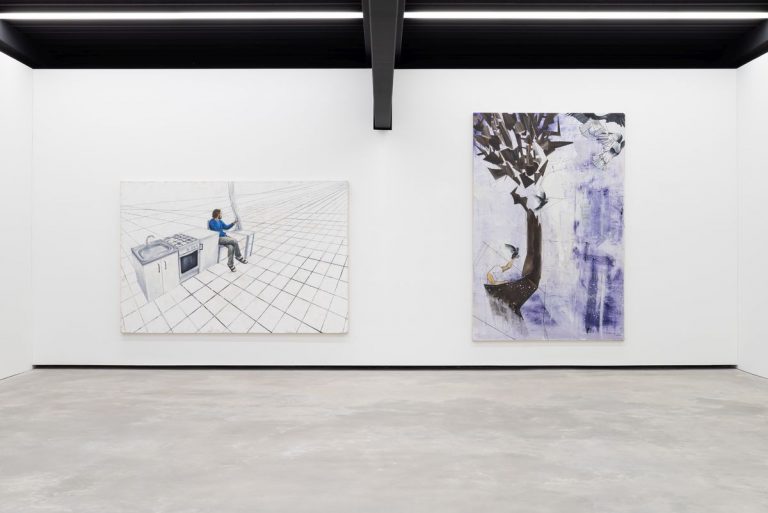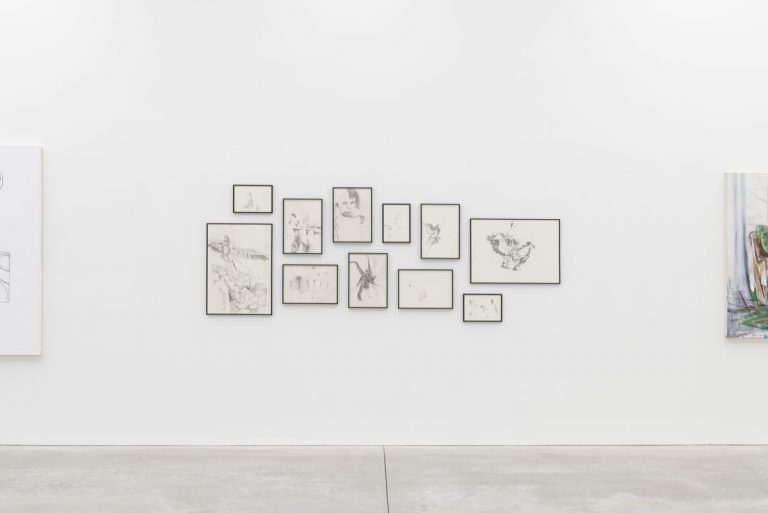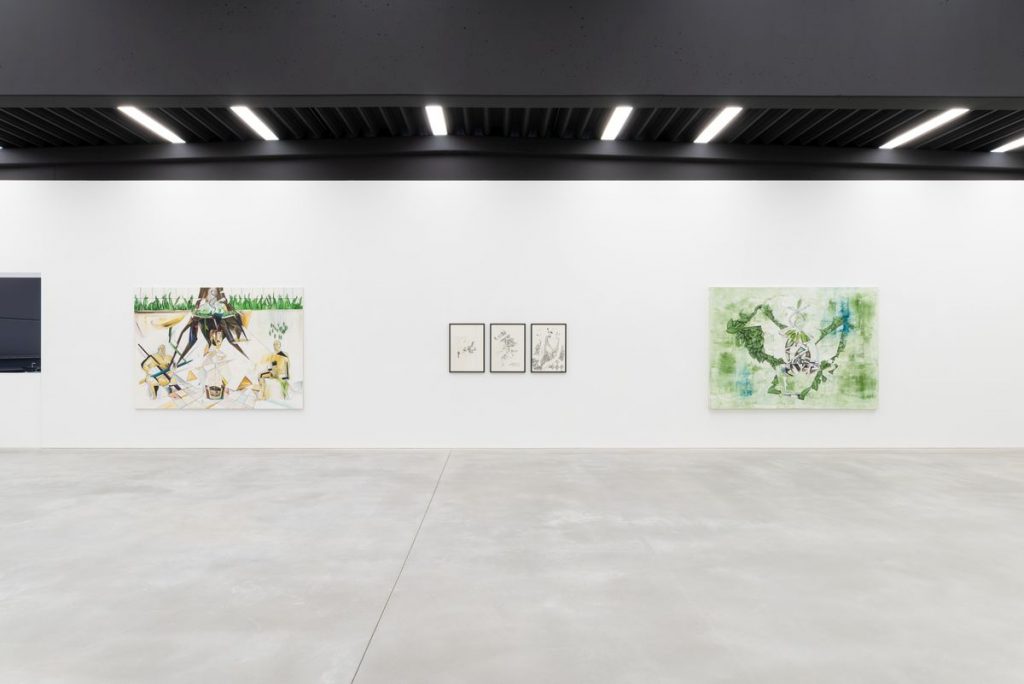 "The immediate encounter with works that at first sight do not satisfy any sensationalism, and in many cases do not use the usual visual language of pain, expands the idea that we associate with the rupture. Despite their spatial weight, the works often depict moments far removed from tragedy. It is as if the silence between the lines has been held under a magnifying glass. What becomes visible are not the bold headlines, the hand-wringing cries for help, or even forms of violence."

Jaqueline Scheiber
"Trauma"