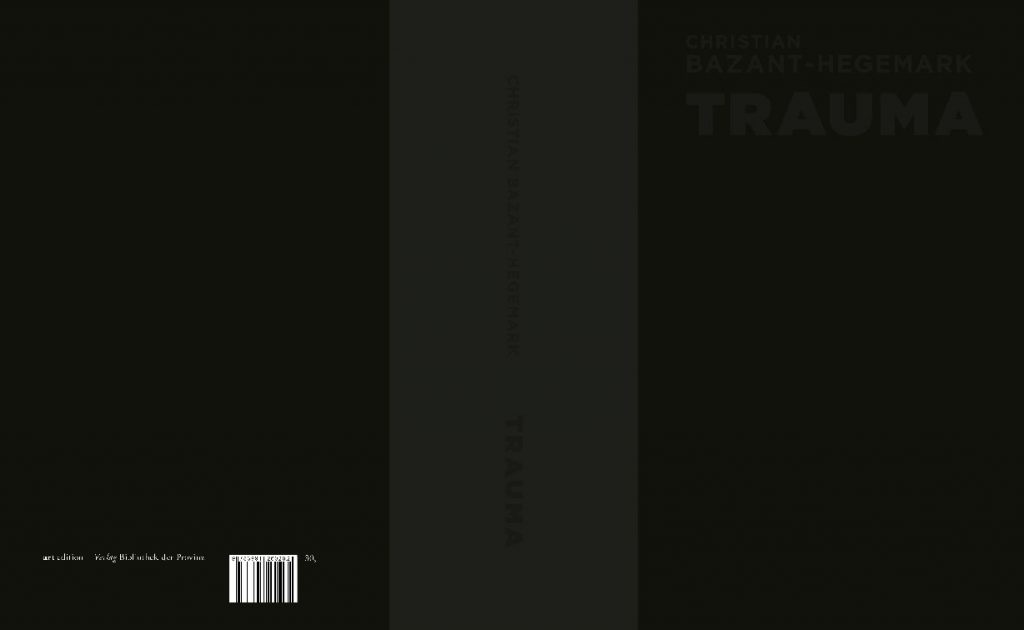 The book has been designed by Mischa Guttmann, who is both a graphics designer and a sculptor; as a result, Mischa "makes objects, not just books". In this case, a black-in-black hardcover is the base for a gravure-like hot-foil stamping, which embraces the actual book's contents.
That content is diverse: my art is connected to lyrical fragments, and discussed in three texts. Where the exhibition lets you physically experience many of my works (whether large-scale paintings or more sensual drawings), the book adds additional layers of meaning — and can travel directly into your hands.
"Christian Bazant-Hegemark: Trauma" is published by "Verlag Bibliothek der Provinz", and costs €30. ISBN 9-783991-260202
You can order it here.